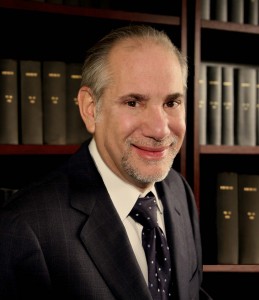 Donald H. Kagin, Ph.D. has unique credentials as a numismatic authority. He earned the first Bachelor of Arts degree in Numismatics granted by Northwestern University, simultaneously earning another B.A. in History. Graduate and post graduate studies at the Union Institute and University, Northwestern, Drake and Johns Hopkins Universities along with the American Numismatic Association, the American Numismatic Society and Smithsonian Institution earned Don the first doctorate in numismatics ever granted in the United States.
Dr. Kagin's numismatic fields of expertise are in Pioneer gold coins, United States currency and numismatic investments. He authored the most comprehensive book to date in his field, Private Gold Coins and Patterns of the United States, which won the Numismatic Literary Guild's "Best Book of the Year" award. Don contributes to the Official Guide to United States Coins, the Coin and Currency Dealer Newsletter, which he founded, and regularly features articles in the nation's leading numismatic periodicals. Dr. Kagin has received the coveted Heath Literary Award for several of his articles. His work can be found in national publications such as Money magazine, U.S. News and World Report, Barron's and the Wall Street Journal. He has also lectured and taught across the United States, conducted seminars and educational forums, and made several radio and television appearances including Good Morning America and multiple shows on the History Channel.
(continued) As chairman of the American Money and Gold Rush Museum, Dr. Kagin proposed and successfully engineered the passage of a Congressional bill allowing the minting of San Francisco Mint Commemorative gold and silver coins. Net proceeds exceeded $4.75 million, which will go to renovate the historic Old San Francisco Mint. A seat on the American Numismatic Association's Board of Governors for two terms as educational chairman allowed Dr. Kagin to leverage his commitment to numismatic education and expand the world of numismatics through seminars and increased educational resources to members of the largest numismatic association in the world.
Dr. Kagin is the nation's number one numismatic advisor. He serves as consultant for governments, banks and trust departments, money managers, financial planners, and professionals seeking to implement or build a numismatic collection or investment program, or to dispose of a collection. Having earned a Certified Financial Planning degree and authored the award winning (Best Investment Book of the Year) Donald Kagin's Personal Guide to Rare Coin Investments, Dr. Kagin has successfully provided alternate investment programs to those who traditionally purchase stocks, bonds, real estate or other forms of investments. He has also been called upon to lecture at annual conventions of the International Association of Financial Planners, the IAFP World Congress, International Monetary Conference, the convention of Certified Accountants, the Tiger 21 Club, and other seminars within the financial community. Appointed as Chief Numismatic Expert for Odyssey Marine Exploration, Dr. Kagin led a team of numismatists in authenticating and appraising the findings on the S.S. Republic sunken ship.
His nationally acclaimed one-man shows, "The Oldest Living Pioneer" and "Colonial Man" are considered among the most innovative and entertaining educational programs ever presented.
Today, Dr. Kagin serves as president of Kagin's, Inc., the nation's oldest family-owned numismatic firm and Holabird-Kagin Americana, the largest Western Americana dealer and auctioneer. The companies consistently set records in purchasing and selling the rarest and finest numismatic material, including the 1907 St. Gauden's Double Eagle Ultra High Relief, 1804 Dollar, and the Unique red seal Grand Watermelon note. Currently, the company owns the Bass Collection of Pioneer Gold Patterns, the finest and largest collection of its kind ever assembled, and the unique 1787 Brasher Doubloon, the nation's first coin. This financial strength assures investors of liquidity when dealing with Kagin's.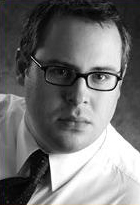 David McCarthy is the Senior Numismatist and Researcher at Kagin's. After studying public communications at State University College at Buffalo, he worked as a producer and talent buyer in New York producing concerts by such luminaries as Bob Dylan, Smashing Pumpkins, and Cher. Having a lifelong interest in numismatics, his career in the field began in 2000 when he accepted a position with Richard Nachbar Rare Coins. In 2003, he relocated to Northern California to continue his career with Kagin's.
David has handled an astonishing array of major U.S. and world rarities, has acted as a consultant to banks, museums, and grading companies, and he has worked closely with the Smithsonian Institution, The United States Secret Service, Bank of California, Union Bank, The San Francisco Old Mint and the American Numismatic Association. He is a regular contributor to the Red Book and CoinWorld, has taught advanced numismatic classes for the American Numismatic Association and has been featured in Rare Coin Market Report and The Numismatist.
David is sought after to speak on the subject of Pioneer Gold coins, regulated gold and in specialized areas of numismatics, history and collecting. He has been interviewed by the Professional Coin Grading Service, The Society of Private and Pioneer Numismatists, Pacific Coast Numismatic Society, CoinWeek and Clark Smith's VoiceAmerica.
David is a member of ANA, FUN, CSNS, and PCNS and is considered a top numismatic professional. With his passion, sharp mind and keen eye for detail; he is one to watch in the field of Numismatics.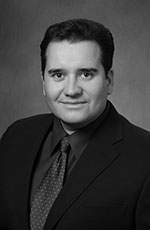 Meredith Hilton is the Director of Currency at Kagin's and was born and raised here in Marin County, California. His numismatic career began at age 10 when he received his first $2 bill in change. Thinking they were rare, he started collecting $2 bills as a child. After attending University of California at San Diego (BA) and San Francisco State University (MA), he joined Kagin's in 2002 and has quickly moved up the numismatic ladder, now working as a professional numismatist specializing in collectible United States paper money.
Meredith is an expert grader, has an uncanny ability to foresee numismatic trends and has been assisting clients in assembling important paper money collections for over 20 years. He recently contributed to the industry leading book "Paper Money of the United States" by discovering a new Friedberg number and has authored the currency curriculum for Century Coin Group's "Rare Coin University." For over a decade, collectors and dealers alike have reached out to him for his input and advice regarding the acquisition of historically important examples of United States paper money. His years of experience has given him the expertise and know-how to be successful in the buying or selling of currency. He has an astute eye for quality, recognizes value and has been an exceedingly successful advisor to his clients.
He is a member of CSNS, FUN, SPPN, Professional Currency Dealers Association and is a lifetime member of the American Numismatic Association. He enjoys traveling, mountain biking, snowboarding, hiking with his dog Mia and spending time with his lovely wife and two beautiful daughters.