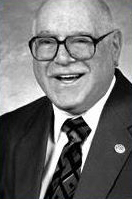 Kagin's was established in 1933 by AM "Art" Kagin. Today the tradition continues, embodying the wisdom of past experience, knowledge of experts in the field, the curiosity of keen minds and the vitality of the present market.
Throughout the years, numismatics has not been just a business to us but a passion and a way of life. Our greatest excitement is working with our clients to find elusive and rare specimens and to help assemble meaningful collections. Our specialties include Pioneer Gold and Patterns, U.S. Colonials, Paper Money, U.S. Patterns, California Fractional Gold, Errors, Early Type coins, Classic Rarities and Western Americana, each area a numismatic adventure in themselves.
Our passion also extends to educating and building relationships with our clients. Throughout its history Kagin's has employed some of the finest numismatic scholars including AM "Art" Kagin, Kenneth Bressett, Dr. George Fuld, David T. Alexander, Ron Howard, Mary Sauvain, Dale Williams, and many others. Today, Kagin's continues the tradition by employing a staff who is considered among the finest in knowledge, service and integrity.
After three quarters of a century, we continue to thrive by consistently setting records in purchasing and selling the rarest and finest numismatic material. Having weathered the economic test of time, Kagin's, Inc. is recognized today as an industry leader in the world of numismatics.